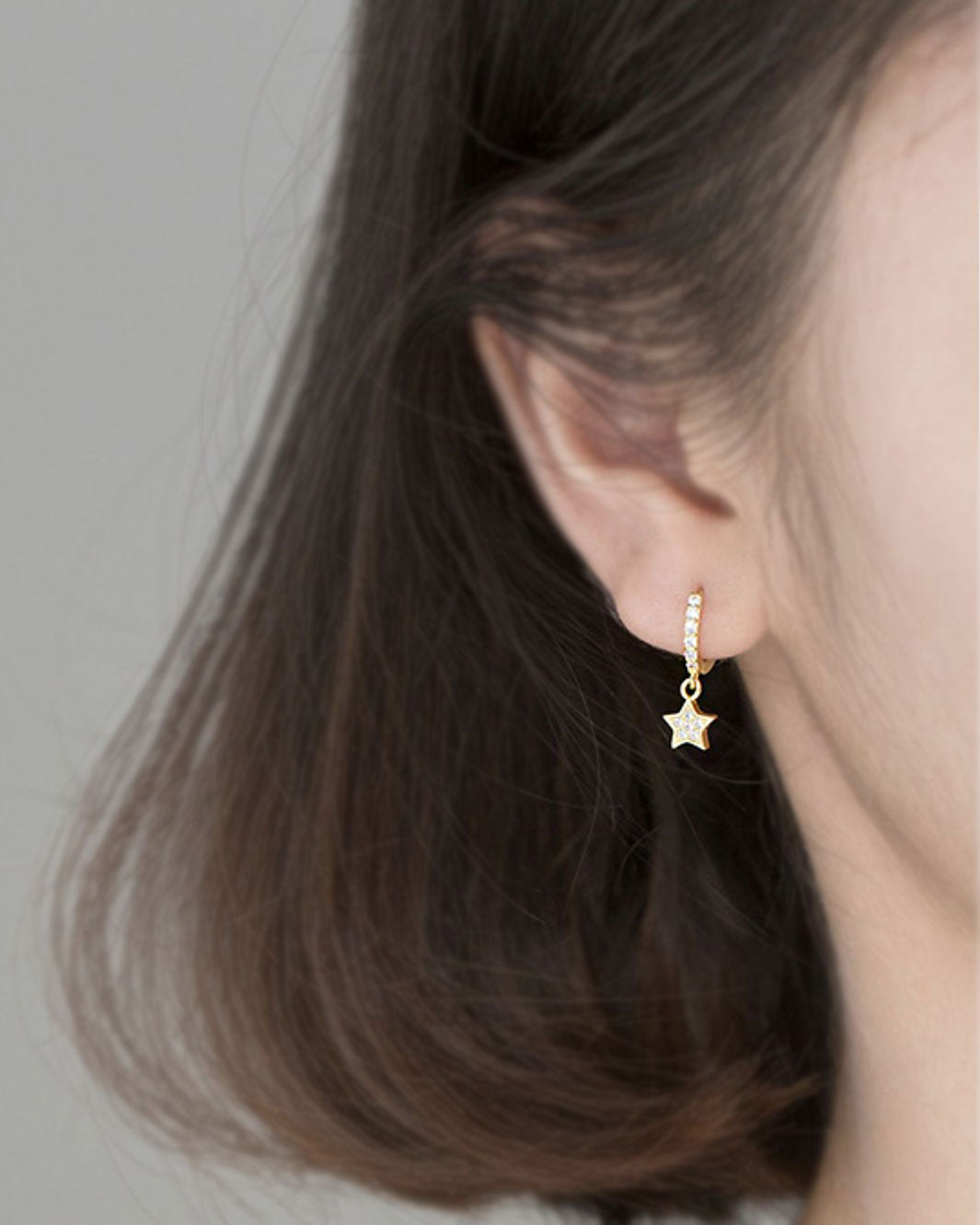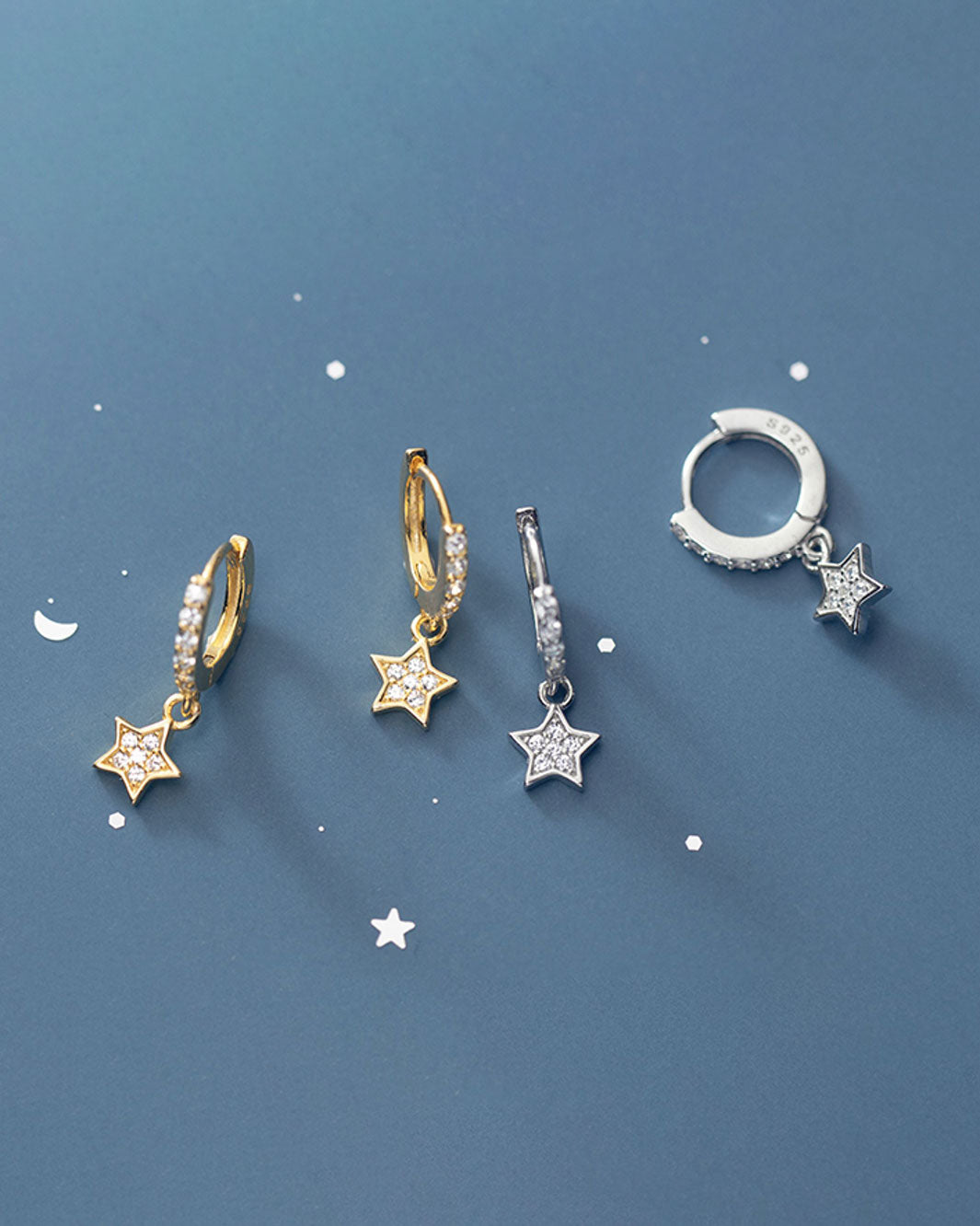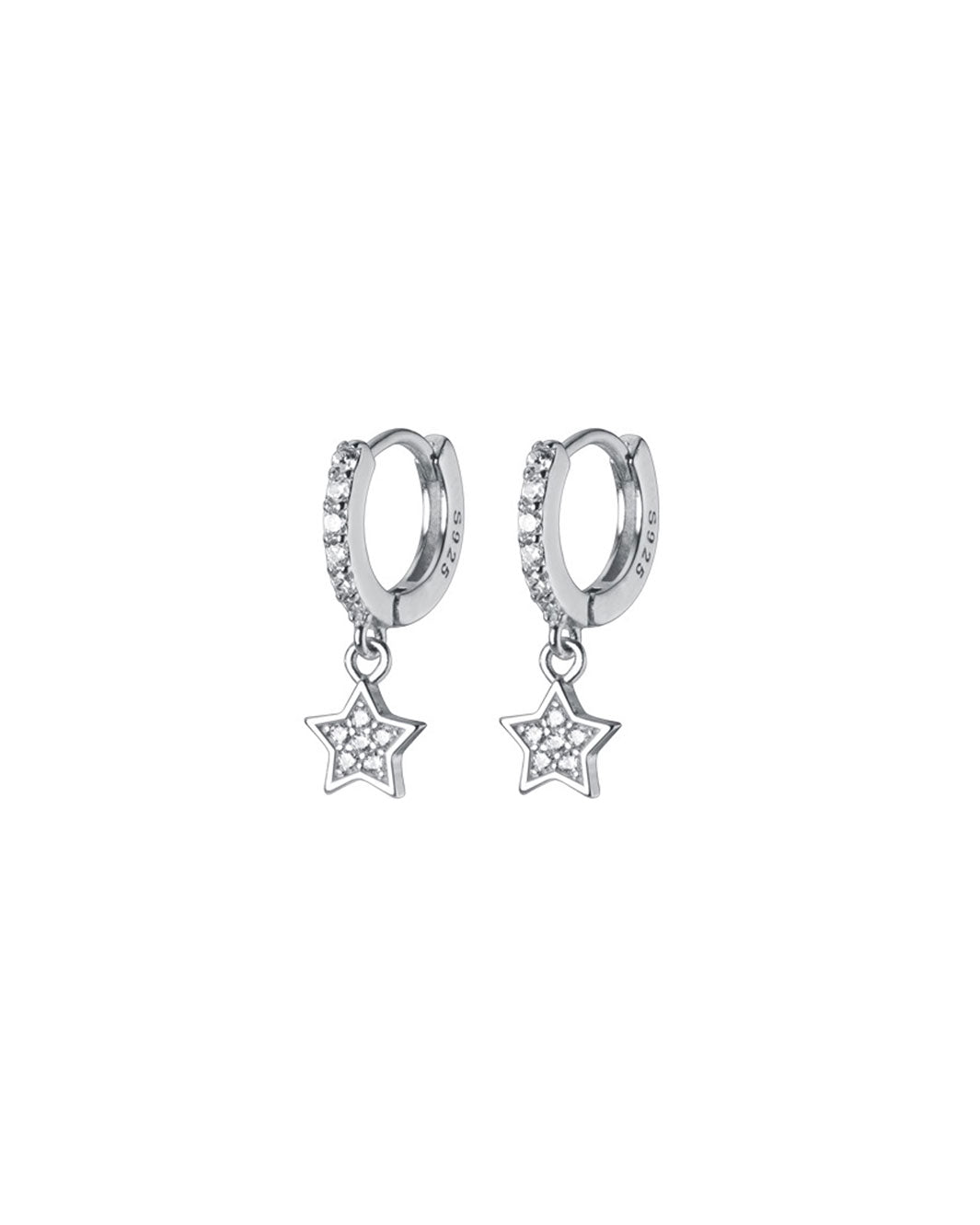 Estella Huggie Earrings
In stock, ready to ship

Inventory on the way
These Estella Huggies are the perfect combination of classic style and sparkling charm! They feature shiny cubic zirconia, and a cute 5 pointed-star charm embellished with more dazzling cubic zirconia. Sparkle and shine your way through the day (or night!) with these super fly earrings!
*Earrings are sold by a pair.

MATERIAL: 925 Sterling Silver
STONE: White Zirconias
FINISHING: Gold plating / Rhodium plating
HUGGIE DIAMETER: 1cm
CHARM MEASUREMENT: 0.6cm x 0.6cm
Fast Shipping from Kuala Lumpur
Free Polishing Cloth & Earrings Pouch
(max 1 set per order)
Hypoallergenic (Sensitive Ears Friendly)
Most people will have no reaction or issues with earrings made of 925 Sterling Silver.
Wear Comfortably For Hours or Even Days
Perfect for the ones who love to wear earrings most of the time, to work, travel or even sleep.
Water Resistant, Doesn't Rust
S925 Sterling Silver is an alloy of 92.5% Pure Silver & 7.5% Copper. It is 100% water resistant, however we recommend keeping it away from substance with high chemical content to keep earrings shining at its best longer.
To learn more about the materials we use, click here.
We offer two 0% interest easy payment options:
Grab Pay Later
Choose between paying in 4 monthly installments or the next month.
Atome Pay Later
Split payment into 3 monthly installments.
How to pay with these options?
After reaching iPay88 payment page, please look for the payment option dropdown menu and select GrabPay or BNPL Atome to proceed with your payment.
Dest.
Shipping Fee
Min. Purchase for Free Shipping
Shipping Timeline
West
Malaysia
RM6.90
RM120
1-3 work days
East
Malaysia
RM18
RM180
3-5 work days
SG
RM30
RM250
5-8 work days
Can I wear the earrings to shower?
We recommend taking off your earrings before shower to better preserve & prolong their lifespan.
While water does not ruin sterling silver earrings, it wears off the shine / plating and speed up the tarnishing process.
However, if you do wear them into shower, please ensure that you are using a pH neutral cleansing shampoo.
Easy ways to keep your earrings at its shiny best:
Avoid direct exposure to any chemicals products, such as perfumes and lotions.
Remove earrings before taking shower or swimming. Avoid contact with chlorine, sand and saltwater.
Take them off before doing any exercise or physical activity to keep them away from extra knocks and sweat.
Do not wear them to sleep to avoid accidental damage.
Clean and polish them using a silver polishing cloth.
Keep them in airtight jewelry bag or box and store them in a dry and cool place. Avoid extreme temperatures and direct sunlight.